Custom Interiors
If organization is important to you, our interior cabinet accessories are perfect in your new space. We offer a wide variety of custom cabinet interiors such as utensil dividers, garbage pullouts, pots and pans racks, spice racks, and much more. All of the custom interiors are made to your needs and are built to fit in to any drawer size.
Custom Design
The first step in your custom project is to design a layout fitted to your specific needs. Our experienced design staff will be more than happy to talk about and help you design the perfect space for you. We will listen to what you have in mind for your unique space and design a layout perfect for your way of life.
Call us to set up a consultation today at 262-677-4499. Let our design staff help you make the perfect space for you!
Photos of Interiors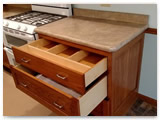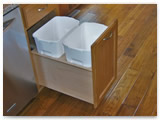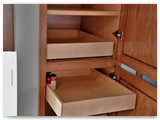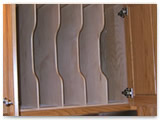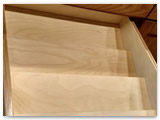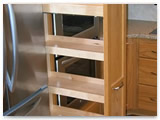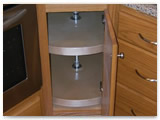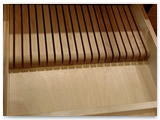 lightbox gallery jsby VisualLightBox.com v6.1